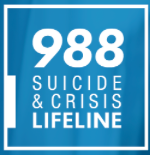 The wellness of our students and families is a priority to us. If you or someone you know is struggling or in crisis, help is available.
Call or text 988 or chat 988lifeline.org.
Community Resources:
NorthCare
Child, family, and adult counseling services and support
Call (405) 858-2700 for an appointment.
https://www.northcare.com
211
Need social and human services for you or a loved one? Consult the online resource database HERE.
***additional resources are available by contacting your student's school directly