The Putnam City Campus Police Department is a full-service law enforcement agency for all campuses in the district.
More than 19,000 students are enrolled in Putnam City schools. Along with their safety, the department also concerns itself with the safety and security of staff and visitors. Students, staff and visitors make up a daily population of approximately 34,000.
Protecting district buildings and property from burglary, vandalism and theft is also an important part of Campus Police duties, thereby insuring the uninterrupted continuation of the education process.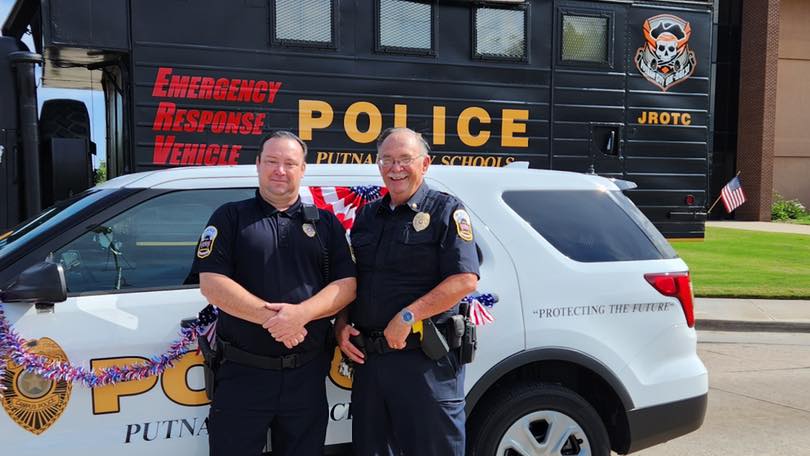 Contact Us
Phone: 405-787-3621