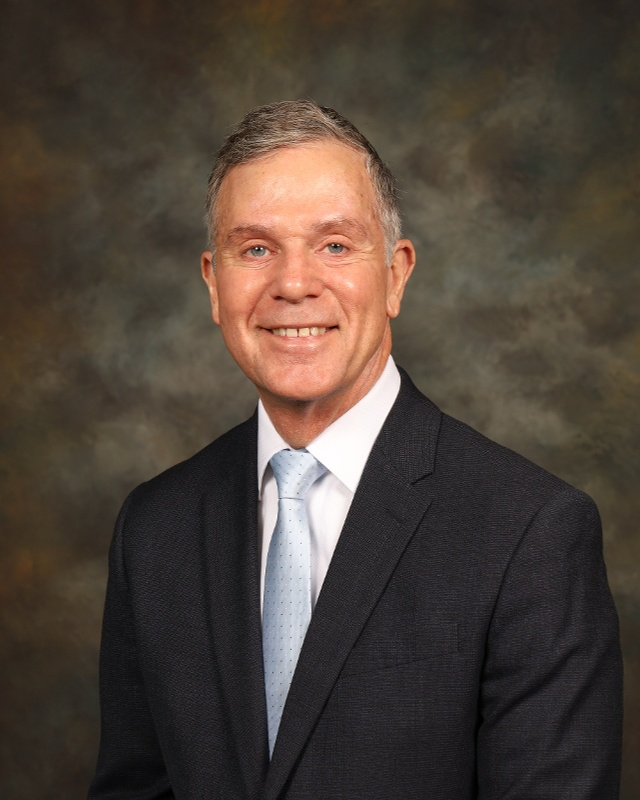 Dr. Fred Rhodes
(405) 495-5200, ext. 1202
Email Dr. Fred Rhodes
Dr. Fred Rhodes became superintendent of Putnam City Schools on July 1, 2013.
Rhodes, a 46-year veteran of public education, came to Putnam City from Yukon Public Schools, where he served as assistant superintendent for eight years. During his tenure in Yukon, he oversaw areas such as elementary education, curriculum, federal programs, human resources, fine arts, athletics and transportation. In 2012 he was named Assistant Superintendent of the Year by the Oklahoma Association of School Administrators.
Rhodes has his roots in Putnam City. He began his career in 1976 at Wiley Post Elementary School, where in a four-year span he taught both 5th-grade and 6th-grade. In 1980 he became assistant principal at Wiley Post and in 1982 served in the same position at James L. Dennis Elementary. In 1983 he was appointed principal of what was then a brand new Will Rogers Elementary School. While at Will Rogers he was named a "National Distinguished Principal" by the National Association of Elementary School Principals, and in 1998 under his leadership the school received the prestigious Blue Ribbon School Award from the U.S. Department of Education.
Rhodes is a member of the Oklahoma Association of School Administrators, the United Suburban Schools Association and the Cooperative Council for Oklahoma School Administration, and is a lifetime member of the National PTA.
He holds a doctorate in Educational Administration from Oklahoma State University, a master's degree in Counseling Psychology from the University of Central Oklahoma and a bachelor's degree in Elementary Education from Oklahoma Christian University.